November 16, 2021 News & Updates
HRDI News & Updates
Sent to all campus employees on 11/16/21
Per an update to President's Directive 22, all members of the university community, regardless of vaccination status, must wear a face covering indoors through Dec. 31.
WELCOME!
Reflecting on What Matters Most this Season
As we approach the fall break and prepare for time to recuperate and connect with loved ones, I am reminded of how much I am grateful for our amazing campus community. I am thankful for our successful return to campus; for a chance to connect with familiar faces, meet new ones, and reunite with all our beautiful campus has to offer. I am especially thankful for our incredible Titan family. Throughout all of the challenges of the past two years, our faculty, staff, and administrators continually innovated and adapted to support our students and the university in maintaining our mission. During this month-long celebration of Native American Heritage, I also want to  acknowledge the contributions of the Gabrielino-Tongva, Kizh, and Acjachemen Nation who came before us on this land. I encourage you to read more about ways to honor and celebrate the contributions of Native and Indigenous Peoples this month. I hope you take the time to reflect on what you are grateful for this season. Wishing you a safe, restful, and happy break.
Gratefully,
David Forgues
Vice President for Human Resources, Diversity & Inclusion
---
News & Updates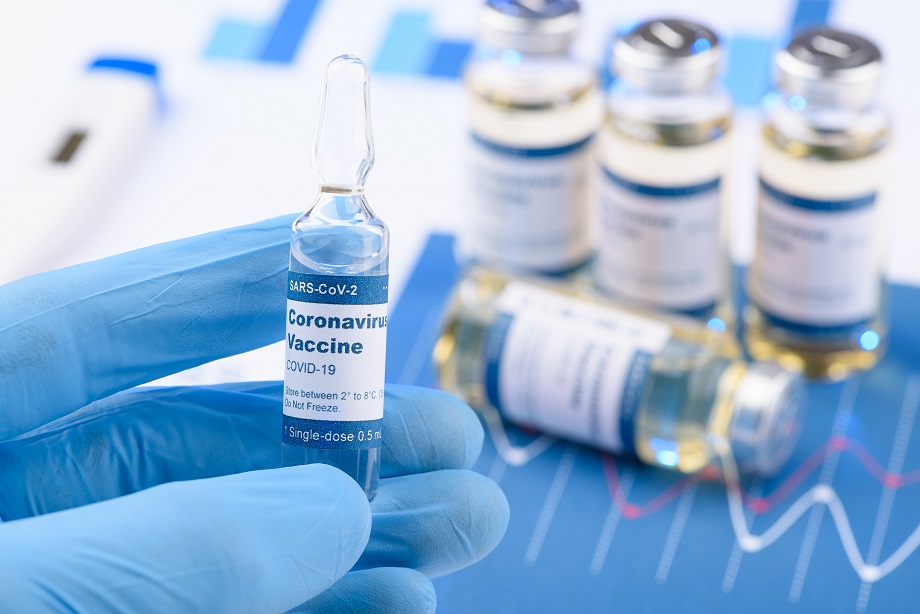 COVID-19 Vaccine Booster Guidance
There are now booster shot recommendations for all three available COVID-19 vaccines in the U.S. Eligible individuals may choose which vaccine they receive as a booster dose. Some people may have a preference for the vaccine type that they originally received, and others may prefer to get a different booster.  Recommendations from the Center for Disease Control (CDC) now allow this type of mix and match dosing for booster shots.
Education staff (e.g., teachers, support staff, daycare workers) are among those eligible to receive this booster. *If your medical provider requires verification of employment, email hr@fullerton.edu to request a letter of verification. CDC data continues to show that all three of the COVID-19 vaccines approved or authorized in the U.S . continue to be highly effective in reducing risk of severe disease, hospitalization, and death, even against the widely circulating Delta variant. Vaccinations remain the best way to protect yourself, reduce the spread of the virus, and help prevent new variants from emerging.
Annual Drug-Free Workplace Notice
CSUF is committed to promoting the health of its campus community members by creating an environment free from drug and alcohol abuse. All campus community members should be aware that the unlawful possession, use, manufacture, dispensation, or distribution of alcohol or drugs on University property or as part of any University-related activity is prohibited by both law and University policy. In accordance with CSU Executive Order 930, the annual Drug-Free Workplace Notice

outlines the dangers of drug and alcohol abuse in the workplace; drug and alcohol counseling, treatment, or rehabilitation programs available to employees; and penalties that may be imposed for drug and alcohol abuse violations occurring on University property or as part of a University-related activity. For more information, read the full Drug-Free Workplace Notice

.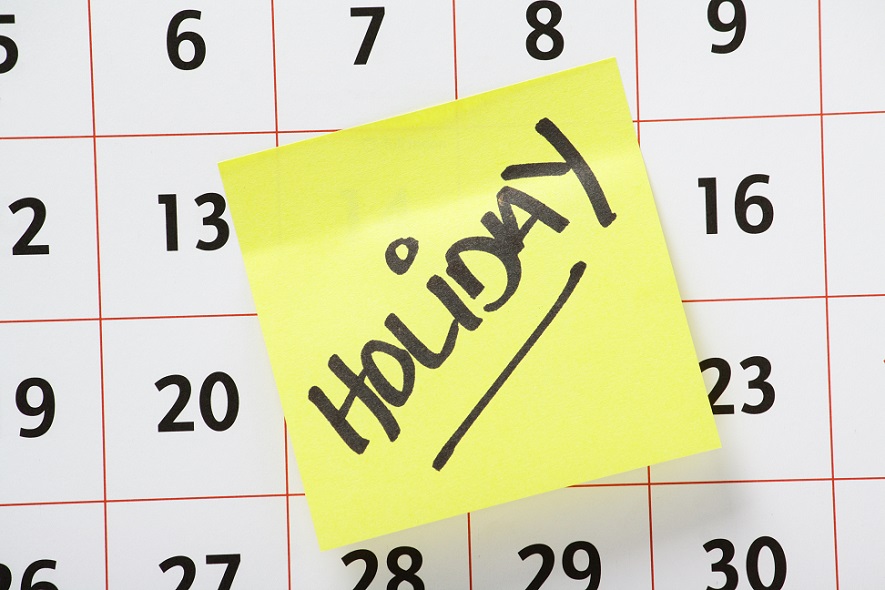 2021 Holiday Closure Attendance Guidelines
For Non-Instructional Employees
The university will be closed from Friday, Dec. 24, 2021 through Friday, Dec. 31, 2021 in observance of the holidays noted in the 2021 holiday calendar

. *All non-instructional employees are encouraged to use available personal leave credits for Wednesday, Dec. 29, 2021 and Thursday, Dec. 30, 2021. Employees should work with their manager for available options if they have an insufficient balance. Read the 2021 Holiday Closure Attendance Guidelines

for additional instruction.
2022 Holiday Calendar
The university provides paid holidays as part of its comprehensive benefits package to support State faculty and staff work/life balance. View the 2022 holiday calendar

on our website.
Safe Ways to Celebrate the Holidays
For ways to celebrate and travel safely with loved ones this holiday, review the CDC's tips for holiday celebrations. Together, we can protect our own health as well as the health of our family and friends.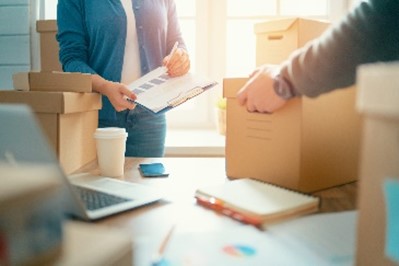 New Separation & Property Clearance - Now Live
The new employee separation and property clearance process is now live. Thanks to the transition to ServiceNow, separations and enhanced asset tracking are now processed in one common application. Visit the employee separation webpage for the updated process, online form, and additional support including FAQs, guides, and resources.
---
Diversity, Inclusion & Equity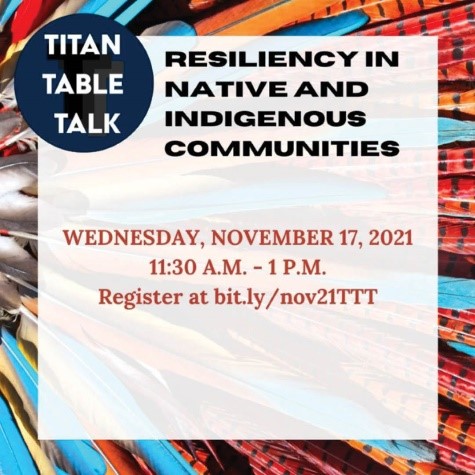 Nov. 17, 2021: Resiliency in Native & Indigenous Communities
This month's upcoming virtual Titan Table Talk features the Resiliency of Native and Indigenous Communities. Join in to hear conversations with Native and Indigenous Peoples centered on issues that face this community and stories of how our panelists have been navigating the pandemic and staying connected. Register prior to the event on Nov. 17 at 11:30 am-1 pm.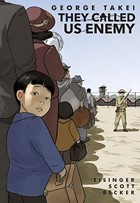 One Book, One CSUF Program Call for Proposals
To continue to celebrate the power of our many stories, invite dialogue, challenge perceptions, and build community, the One Book, One CSUF Planning Committee is seeking proposals from CSUF faculty, staff, and administrators for spring 2022 workshops, lectures, facilitated discussions, or other events on topics related to this year's book, They Called Us Enemy, by George Takei. We envision one-hour events, presented either in-person or via Zoom. Facilitators for selected workshops will be recognized for their contribution to the program. Please submit your proposal of no more than 250 words to onebookonecsuf@fullerton.edu
by November 30, 2021.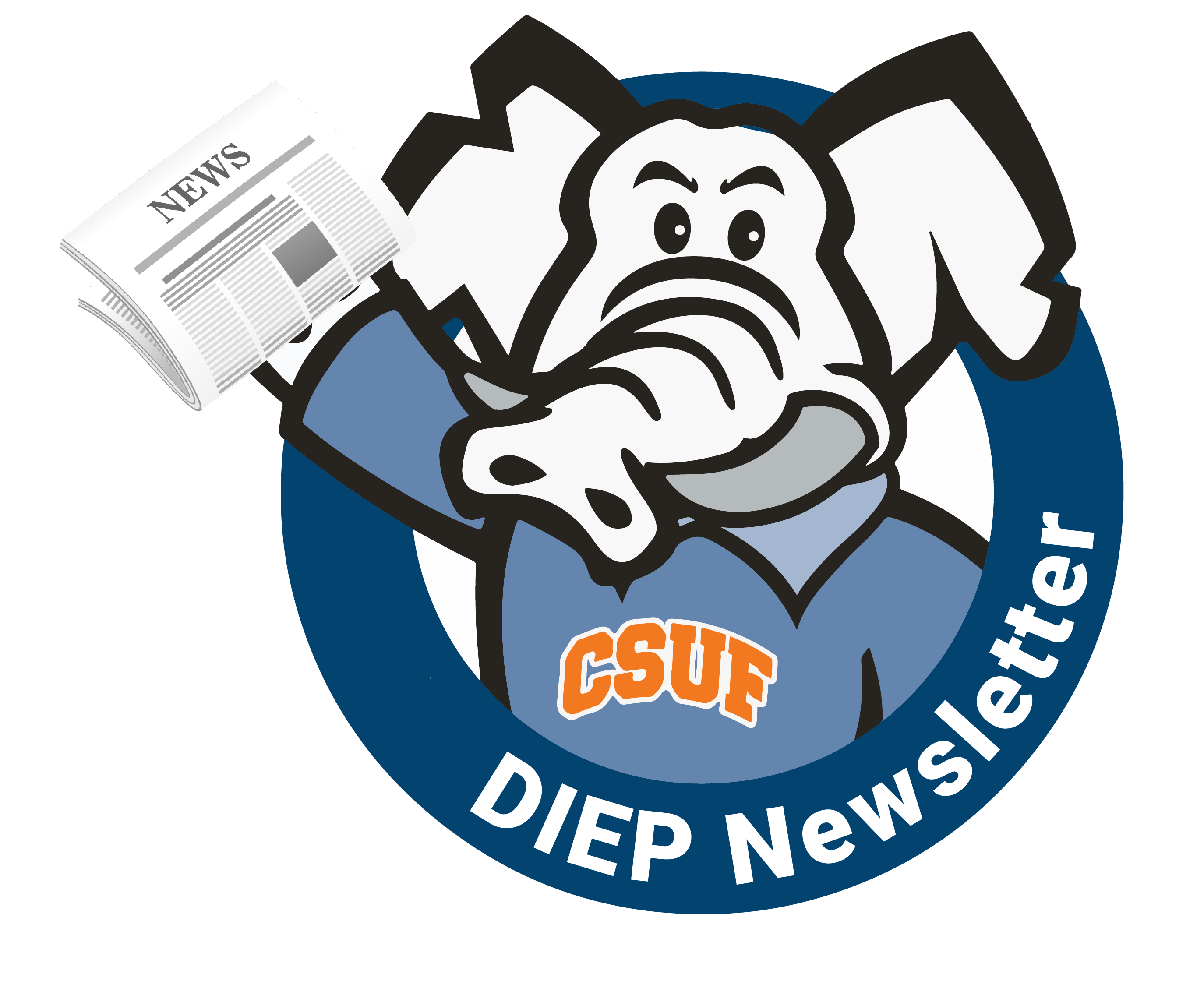 DIEP November 2021 Newsletter
Check out the November issue of the DIEP newsletter for upcoming events, programs, and learning opportunities to take advantage of this month.
---
Learning & Development
 

Inclusion Champion Certificate Program

Learning Bundles

Staff Development Center Website is now live!

 

The CSUF Inclusive Champion Certificate Program (ICCP) provides campus-wide education and awareness regarding racial equity and justice by creating opportunities for self-reflection, increased cultural competency, and awareness. Learn more about the ICCP program and check the DIEP Newsletter for this month's courses.

 

 

Check out the latest Learning Bundle, or browse the archives for a monthly collection of on-demand learning focused on specific topics requested by the campus community.

 

 

The Staff Development Center (SDC) in CP-207 is open and the SDC website is now live! We are now accepting reservations for the SDC conference room and learning space! Visit the SDC website to learn more about the center, make a reservation, and provide suggestions for upcoming programs and opportunities from the SDC.

 

 
Campus News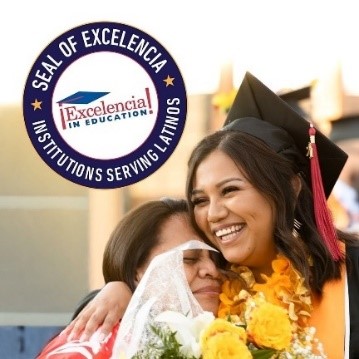 University Earns Seal of Excelencia
CSUF has earned the 2021 Seal of Excelencia, recognizing its longstanding commitment to Latinx student success. The university is among a small group of only 10 institutions across the U.S. that have earned the 2021 seal. Learn more.
---
From our partners
Customer Appreciation Week at Titan Shops
Head to Titan Shops this week, Nov 15 - 19, 2021 for weeklong deals and daily specials. Faculty and staff get an additional 10% candles, puzzles, calendars, and csuf gifts & apparel, good in-store with your Titan card and online. Use code SAVE30 for 30% off apparel, gifts & candles and code STAFF20 for 20% off puzzles & calendars. Visit the Titan Shops website for more details.  Faculty and staff are invited to stop by Club 57 on Wednesday, Nov. 17  at 2 – 4 pm for complimentary cookies & coffee. The first 50 attendees will receive a 2021 CSUF ornament!
---
Upcoming Webinars & Workshops
Thurs, Nov. 18

9 - 10:30 am

Equity Minded Decision-Making Workshop Part 2
Facilitators: Lucia Galante Johnson and Leanna Jasek-Rysdahl, Conflict Resolution Managers
This follow-up workshop will walk you through various scenarios and help you create your own decision-making plan for your role. Join via Zoom here.

Thurs, Nov. 18

11:30 am - 1 pm

Supporting Transgender Employees at CSUF
Facilitator: PT Jones, Learning Program Manager
CSUF is committed to fostering a workplace that is inclusive of every Titan on campus. This training will walk through different parts of the "Supporting Transgender Employees Resource Guide" that was created to provide best practices for supporting employees who wish to transition at their workplace. Specifically, how to use it, and provide scenarios to talk through situations in which the guide can be useful. Register for Supporting Transgender Employees to receive the Zoom link. 

Wed, Dec. 1

11 am - noon

 

One Book, One CSUF: Diving Deep into They Called Us Enemy
Join us for a casual discussion of They Called us Enemy by George Takei, Justin Eisinger, and Steve Scott. This seminar will lead participants through general comics terms and background and focus on both the content and the textual/visual elements of the graphic memoir, providing a nice balance for those who are just getting started with comics and graphic narratives. Register for OBOC: Diving Deep to receive the Zoom link. 

Tues, Dec. 7

3 – 4:30 pm

Conducting Equitable and Inclusive Searches
CSUF is committed to the recruitment, hiring and retention of a diverse workforce. In support of this goal, DIEP is providing equitable searches diversity education sessions for all CSUF positions. All search committee members participating in staff/MPP searches are now to complete a 90-minute session on equitable and inclusive search practices. Individuals serving on a search committee will have to attend a session once every two years. Contact diversity@fullerton.edu if you have any questions or check out our FAQs for more info. Register for Conducting Equitable and Inclusive Searches to receive the Zoom link. 

Fri, Dec. 10

Noon - 11 am

Mind-Body Wellness, presented by LifeMatters EAP
Many of us are judged in life by how quickly we can get things done, making it difficult to develop the mindset of slowing down. Join to explore what strategies can help you get centered and focused. Topics include control vs. letting go, the practice of mindfulness, conscious breathing, gentle stretching, and guided relaxation. Register for Mind-Body Wellness to receive the Zoom link. 
COVID-19 RESOURCES

 

 
Employee Assistance Program (EAP)
Our EAP, LifeMatters by Empathia, is always here to assist CSUF employees and their family members with a variety of work life services. Visit our   EAP webpage   for details.
COVID-19 Self-Reporting Form
The University requests that any employee or student self-report a positive COVID-19 case or possible exposure using the   CSUF COVID-19 Self-Reporting form.
COVID-19 Case Counts & Exposure Locations
View the latest on-campus COVID-19 case counts and exposure locations on this dashboard and on the Titans Return website.
---
Questions?
COVID-19 Related Questions?
Contact coronavirus@fullerton.edu   for questions or concerns regarding COVID-19. Stay updated on campus re-entry news and resources at   Titans Return website.
HR Related Questions?
HRDI is here for you. If you have any questions or concerns, please reach out to us at 657-278-2425 or hr@fullerton.edu.  
*HR specific information in this newsletter is intended for State employees. ASC and ASI employees should contact HR/ASC and HR/ASI for questions and information as it relates to each specific HR program.
Share your feedback! We want to hear from you. Let us know how you want to be communicated with by filling out this very brief newsletter feedback form.