Welcome to the Staff Development Center!
While faculty and administrators serve critical roles toward fostering such an environment, our CSUF staff are the heartbeat of our campus and occupy unique spaces that are often the difference for our students. It is in recognition of this responsibility that the Office of Diversity, Inclusion and Equity Programs is proud to announce the Staff Development Center, located in CP-207.
Before the inaugural Staff Development Conference in September 2021, we asked staff what they were hoping to experience as part of a staff focused conference. From these responses, the conference, and now the center, are centered around the concepts of Diversity, Leadership, and Wellness.
Staff Development Center
---
Our Location
---
2600 E. Nutwood Ave College Park 207
Fullerton, CA 92831
(657) 278-5137
Faculty Partner
---
Dr. Portia Jackson Preston
Assistant Professor, Public Health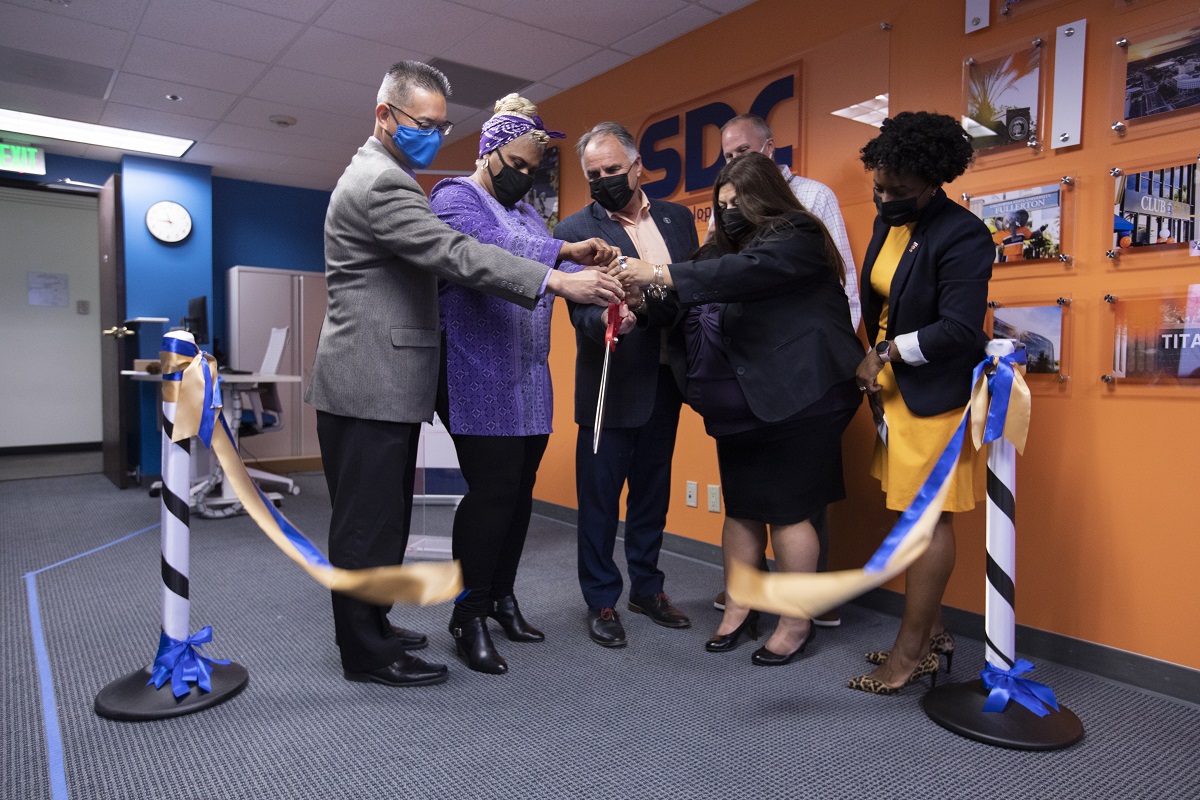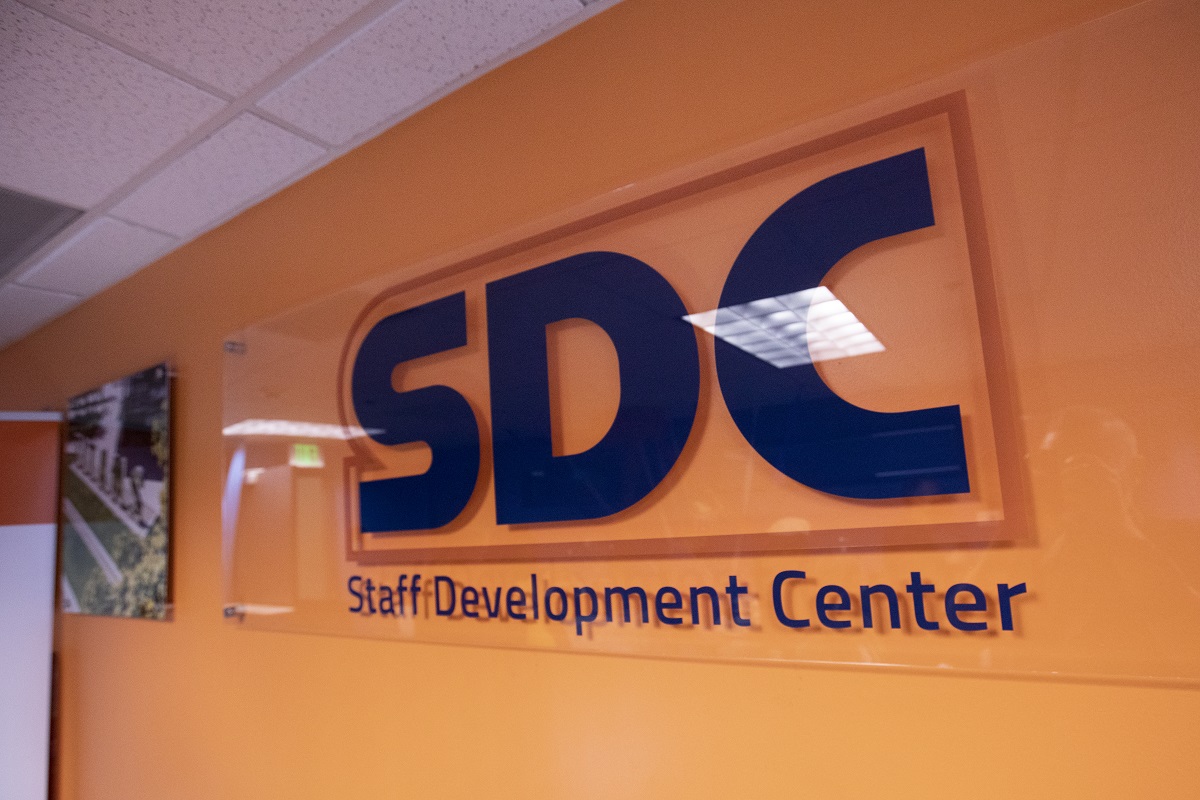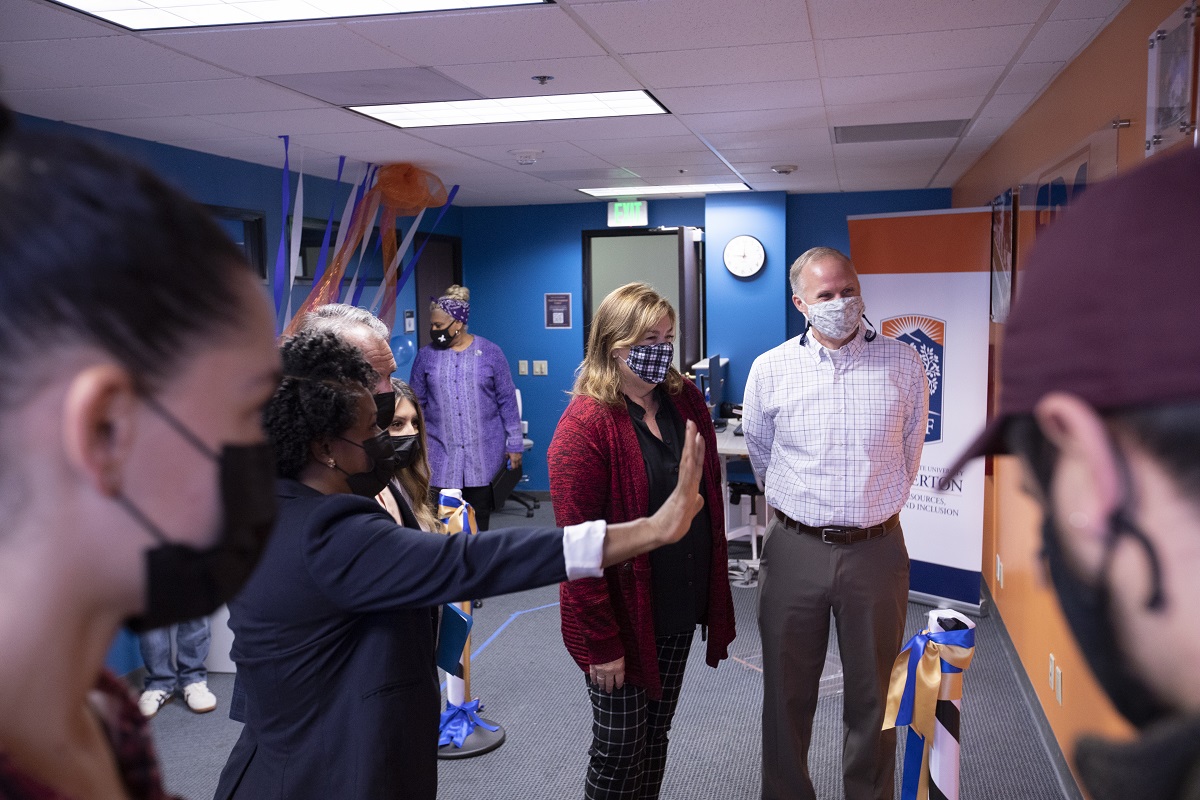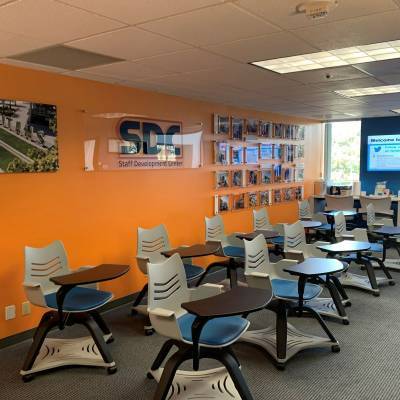 Diversity
The quality of having difference or uniqueness at the group level.
Complementary to the term diversity are equity - the pledge of fair treatment, opportunity, and advancement while striving to identify and eliminate barriers - and inclusion - the act of bringing together and harnessing differences in a way that is beneficial to the group or community

Leadership
The ability to connect with others on a shared goal or vision and empower others to carry out that vision while equipping them with the tools and knowledge needed to be successful.

WELLNESS 
The experience of having a purpose in life, satisfaction with your work, joyful relationships and play, a healthy body, a healthy environment, and happiness.
What's offered in the SDC
RESOURCES & PROGRAMMING
Wellness
Professional development
Personal development
WORK AND MEETING SPACE
Conference room
Classroom-style seating for group or individual work