December 10, 2021 News & Updates
HRDI News & Updates
Sent to all campus employees on 12/10/21
Per an update to President's Directive 22, all members of the university community, regardless of vaccination status, must wear a face covering indoors through Dec. 31.

Any extension will be communicated to all campus employees prior to the holiday break.

WELCOME!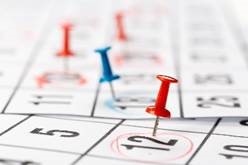 2021 Holiday Closure and Attendance Guidelines
For Non-Instructional Employees
The university will be closed from Friday, Dec. 24, 2021 through Friday, Dec. 31, 2021 for the university's scheduled holiday closure. These dates can be found on the 2021 holiday calendar

. *All non-instructional employees are encouraged to use available personal leave credits for Wednesday, Dec. 29, 2021 and Thursday, Dec. 30, 2021. Employees should work with their manager for available options if they have an insufficient balance. Read the 2021 Holiday Closure Attendance Guidelines

for additional instruction.
2022 Holiday Calendar
The university provides paid holidays as part of its comprehensive benefits package to support State faculty and staff work/life balance. View the 2022 holiday calendar

on our website.
---
News & Updates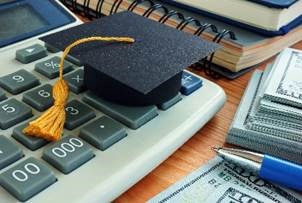 Public Service Loan Forgiveness (PSLF) Waiver
As a CSU employee, you may qualify for Public Service Loan Forgiveness—a program that rewards college graduates who work in the public sector. Now, for a limited period of time, borrowers may receive credit for past periods of repayment that would otherwise not qualify for PSLF. You can find more details on StudentAid.gov/pslfwaiver. This new approach will add months or years of service credit for huge numbers of student loan borrowers by counting certain payments that had been ineligible. In some cases, borrowers will earn full loan forgiveness based on the changes. If interested or have any additional questions contact Payroll Services at payroll@fullerton.edu or (657) 278-2521.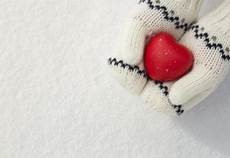 Help for the holidays – Titan Emergency Faculty and Staff Fund
Having trouble meeting essential expenses, especially with the financial demands of the holiday season? You may be eligible to receive assistance from the CSUF Titan Emergency Fund for Faculty and Staff. The fund provides financial assistance for employees who are experiencing temporary hardships related to COVID-19 or a qualified disaster. For eligibility and application information, please visit the Titan Emergency Fund webpage on the HRDI website. If you are able, please join us in pledging your support by making a charitable contribution to the Titan Emergency Fund.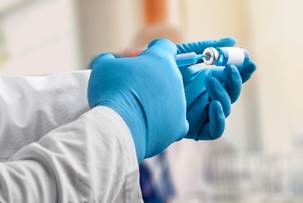 COVID-19 Vaccine Booster Guidance
There are now booster shot recommendations for all three available COVID-19 vaccines in the U.S. Eligible individuals may choose which vaccine they receive as a booster dose. Some people may have a preference for the vaccine type that they originally received, and others may prefer to get a different booster.  Recommendations from the Center for Disease Control (CDC) now allow this type of mix and match dosing for booster shots.
Education staff (e.g., teachers, support staff, daycare workers) are among those eligible to receive this booster. *If your medical provider requires verification of employment, email hr@fullerton.edu to request a letter of verification.
CDC data continues to show that all three of the COVID-19 vaccines approved or authorized in the U.S . continue to be highly effective in reducing risk of severe disease, hospitalization, and death, even against the widely circulating Delta variant. Vaccinations remain the best way to protect yourself, reduce the spread of the virus, and help prevent new variants from emerging.
CDC Holiday Travel Guidance
As many people begin to plan for the holiday season and related travel, the CDC offers the following considerations to help protect individuals and their families, friends, and communities from COVID-19.
View CDC Travel Guidance and Recommendations.
Guidance for people returning from international travel :
All individuals, regardless of vaccination status, get tested 3-5 days after arrival; and self-monitor for symptoms;
If you are not fully vaccinated, stay at home or in a hotel room and self-quarantine for a full 7 days after travel, even if you test negative.
Guidance for people returning from domestic travel :
All individuals, regardless of vaccination status, self-monitor for COVID-19 symptoms; isolate and get tested if you develop symptoms;
If you are not fully vaccinated, stay at home or in a hotel room and self-quarantine for a full 7 days after travel, even if you test negative at 3-5 days.
CDC Holiday Celebration Guidance
For ways to celebrate and travel safely with loved ones this holiday, review the CDC's tips for holiday celebrations . Together, we can protect our own health as well as the health of our family and friends
---
Diversity, Inclusion & Equity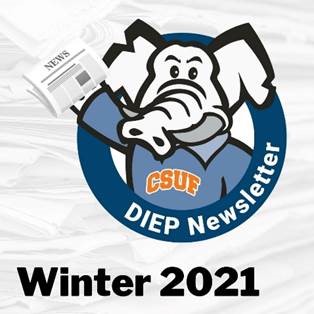 DIEP Winter 2021 Newsletter
Be sure to check-out the DIEP Winter Newsletter for upcoming events, programs, and learning opportunities to take advantage of this winter. Stay tuned for the next DIEP newsletter in February 2022 for more happenings in the spring semester.
---
Learning & Development
 

Inclusion Champion Certificate Program

Learning Bundles

Staff Development Center Website is now live!

 

The CSUF Inclusive Champion Certificate Program (ICCP) provides campus-wide education and awareness regarding racial equity and justice by creating opportunities for self-reflection, increased cultural competency, and awareness. Learn more about the ICCP program and check the DIEP Newsletter for this month's courses.

 

 

Check out the latest Learning Bundle, or browse the archives for a monthly collection of on-demand learning focused on specific topics requested by the campus community.

 

 

The Staff Development Center (SDC) in CP-207 is open and the SDC website is now live! We are now accepting reservations for the SDC conference room and learning space! Visit the SDC website to learn more about the center, make a reservation, and provide suggestions for upcoming programs and opportunities from the SDC.

 

 
From our partners
Togo's Holiday Special Boxed Lunch Promo
Planning a Holiday get together for your department? Head to Togo's for the Holiday Special. Individually Boxed Lunches are only $11 and include a regular 6' Sandwich, chips, cookie and a drink. Visit the Campus Dining website for more details.
Faculty and Staff Brunch Special at Baja Fresh and Togo's
A deal made especially for you! Faculty and staff may purchase one lunch entrée and get the second 50% off in-store at any Cal State Fullerton location until February 28, 2022. To redeem offer you must present your Titan Card. See Baja Fresh and Togo's Brunch Special Fliers.
---
COVID-19 RESOURCES

 

 
Employee Assistance Program (EAP)
Our EAP, LifeMatters by Empathia, is always here to assist CSUF employees and their family members with a variety of work life services. Visit our   EAP webpage   for details.
COVID-19 Self-Reporting Form
The University requests that any employee or student self-report a positive COVID-19 case or possible exposure using the   CSUF COVID-19 Self-Reporting form.
COVID-19 Case Counts & Exposure Locations
View the latest on-campus COVID-19 case counts and exposure locations on this dashboard and on the Titans Return website.
---
Questions?
COVID-19 Related Questions?
Contact coronavirus@fullerton.edu   for questions or concerns regarding COVID-19. Stay updated on campus re-entry news and resources at   Titans Return website.
HR Related Questions?
HRDI is here for you. If you have any questions or concerns, please reach out to us at 657-278-2425 or hr@fullerton.edu.  
*HR specific information in this newsletter is intended for State employees. ASC and ASI employees should contact HR/ASC and HR/ASI for questions and information as it relates to each specific HR program.
Share your feedback! We want to hear from you. Let us know how you want to be communicated with by filling out this very brief newsletter feedback form.