Employee Graduate Spotlight
Tips from a Titan Employee Graduate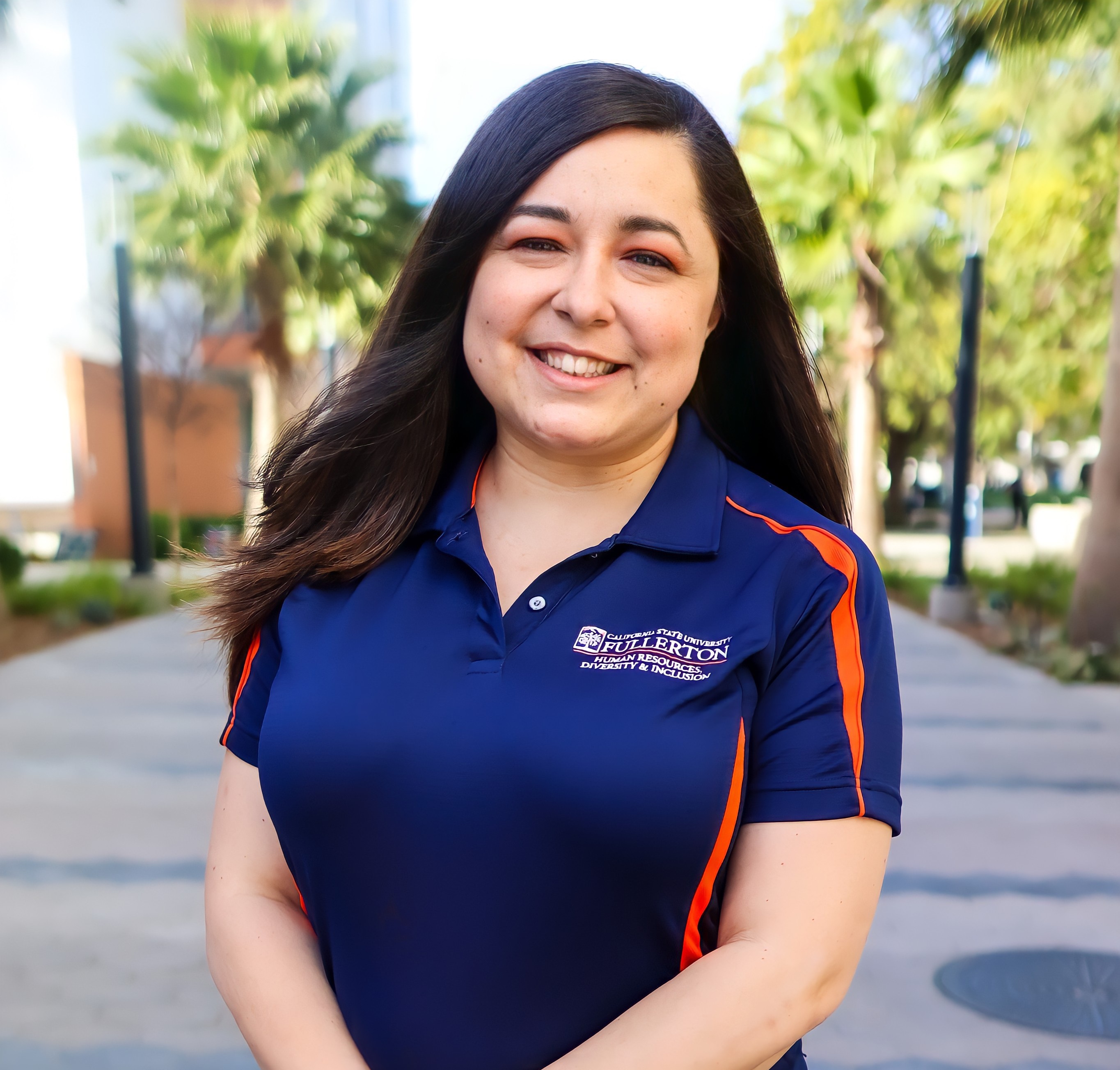 Julie Nunez
Academic HR Analyst, Human Resources, Diversity & Inclusion
Master of Public Administration, California State University, Fullerton
Julie is a first-generation graduate who has served the University as a CSUF employee for 3 years. Julie earned her degree as a participant in the CSU fee waiver and reduction program and recieved tuition discounts, learn more

!
---
How has earning your degree empowered you?
I am more confident in my ability to communicate not only in presentations but also in writing.
What tips do you have for Titan students pursuing their degree?
A lot of students think that you should figure out what you want to do for the rest of you life while you are in college but that's not reality. You should simply figure out what you want to study for the next 4 years. Its ok to be unsure but do not quit!
What tips do you have for Titan employees considering going back to school?
Even if the area of study is not directly related to your line of work on campus, the skills you gain from doing the course work, such as writing, critical thinking, and presenting, will be valuable when progressing though your career on campus.
What has been the biggest challenge you've had to overcome while pursuing your degree?
The biggest challenge I've had to overcome while pursing my degree was learning to prioritize my studies while the world was still going on. Realizing that I would be spending less time with my family and significant other required me to use my time management skills and be disciplined in my schedule. Sacrificing time with them was difficulty. However, celebrating this major milestone with them was worth it.
What are you most proud of during your most recent school year?     
I am most proud of the steps I took to use the resources on campus as well as the connections I made. In my undergrad, I did not make it a priority to use any student services but in my graduate studies, I made it a priority to utilize as many resources as possible. For example, utilizing the writing center to work on a fellowship and scholarship applications.
What is your favorite memory at CSUF?
My first day as a graduate assistant in HRDI. Little did I know it was going to be the beginning of a wonderful career trajectory. Whenever I walked into the 7th floor, I felt as if everyone encompassed the mission of the division and truly had CSUF spirit. It was a breath of fresh air!